Since graduating in 1972 I have followed a career in architecture, working in my own practise in Bath since the 1980s. However, painting has always been part of my life, although I did not exhibit any work until 2009. I paint both in watercolours and oils and my subject matter is mainly townscapes, naturally influenced by my interest in architecture.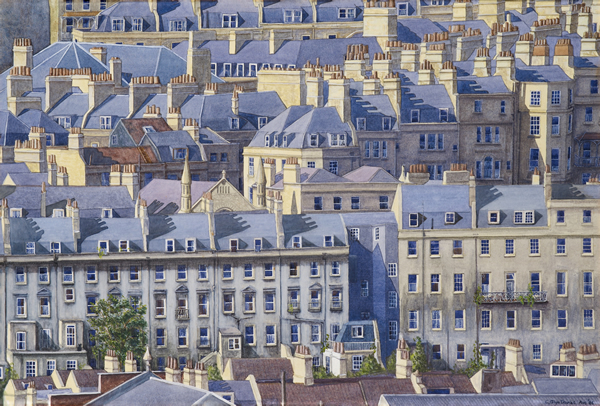 The Artist
I have lived in Bath for the last 40 years and the buildings there have been a constant inspiration, not so much the formal crescents but the disorganised, hotchpotch of buildings clustered together on the hillsides.
I enjoy painting architectural elevations of the back of Georgian buildings, and streets of artisan shops. Bath is surrounded by hills giving views of an urban landscape full of complexity and intriguing rhythms, with its jumble of roofs and chimneys and this has become another favourite subject for my paintings.